Quick start guide
You may also be interested in places where to find further documentation.
Get going with GenomeView with demo data
More information about demo data set, i.e. what types of data are included etc.
A four step guide to get going with GenomeView with your data
Starting GenomeView for the first time
Step by step instructions on what to expect when starting GenomeView for the first time.
Prerequisite: Java 6
Make sure you have Java 6 or more recent installed. You can test which version you have installed at http://javatester.org
Step 1: Click the Web Start button

Click the orange 'launch' button in the top-left corner of the site or just below

Step 2: Select Open With Java Web Start
Once you click the orange launch button, you will likely get a pop-up that asks you with which program you want to open the link.
Agree with what the pop-up windows ask. If you're unsure, detailed instructions for various browsers are available.
Step 3: Waiting for GenomeView to start
Once you have approved our digital signature, GenomeView will start loading, you will see the following screens without any further input.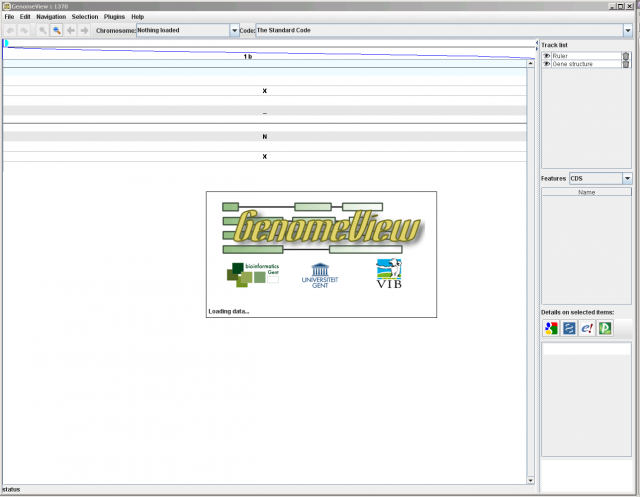 GenomeView starting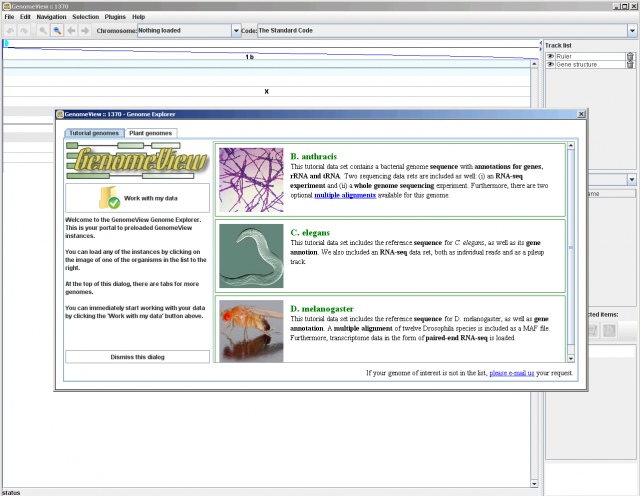 GenomeView started
You have now successfully started GenomeView!
Mac users only
You may want to check out some specific tips for Mac users.